Suchbegriffe können jederzeit eingegeben werden
Wien
Millennium
Über den Dächern von Wien bietet unser Holmes Place Health Club in der Millennium City ein ganzheitliches Wohlfühl- und Fitnessprogramm in entspannter Atmosphäre inklusive komplett renoviertem Wellnessareal mit Sauna und großem Pool. Der großflächige Floor ist hell beleuchtet und hat genau die richtige Ausstattung für zahlreiche Trainingsumöglichkeiten zur Verfügung.
Wehlistraße 66, 1200
Vienna - Austria
| | | |
| --- | --- | --- |
| Öffnungszeiten | Sonntag | 09:00 - 21:00 |
| | Monday |  06:30 - 23:00 |
| | Tuesday |  06:30 - 23:00 |
| | Wednesday |  06:30 - 23:00 |
| | Thursday |  06:30 - 23:00 |
| | Friday |  06:30 - 23:00 |
| | Saturday |  09:00 - 21:00 |
Unser club
Unser Angebot umfasst ein komplettes Set für ein ausgeglichenes, gesundes und glückliches Leben. Holmes Place ist ein Ort an dem alle Markenwerte in Einklang gebracht werden: Ausgewogenheit, Unterstützung, Integration und Fortschritt. Werden Sie ein Teil davon.
Our team
Our team has been carefully chosen for their motivation and inspiration, from their colleagues and especially from our partners. It is your personality and enthusiasm that guide the vision of Holmes Place and make a difference.
Exklusive online Mitgliedschaft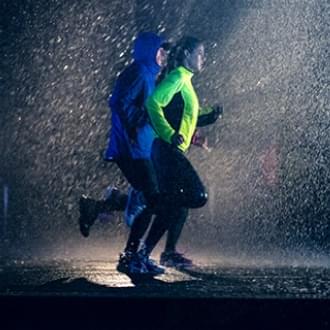 April playlist - running in the rain
In the immortal words of T.S. Eliot: "April is the cruellest month". Well, we are not that extreme.
Mehr
Pleasant pain: Why is the body sore after a Workout
Why is the body sore after a workout? Pain and pleasure is not a welcoming mix for most of us. But the blood-pumping, full-body post-gym ache? That's the good stuff. Here's why it happens.
Mehr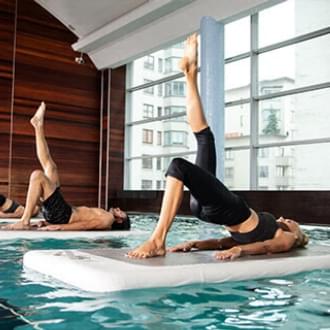 Six reasons to try Float Fit
Think you've tried every workout and nothing's floating your boat anymore? This 30-minute class won't only have you splashing with joy; it'll hoist up your health and make waves with your friends, too.
Mehr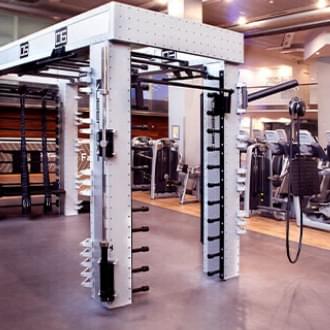 Gym vs home: The benefits of taking it to the club
You know you need to exercise - but is a gym membership really necessary or is exercising at home just as good? A question asked by many and answered by simply looking at the pros and cons. By doing so, you can work out your workouts yourself.
Mehr
Late-night workout for a deeper sleep
A gentle, Yoga inspired, night workout that allows for stretching and relaxation preparing you for a good night's sleep.
Mehr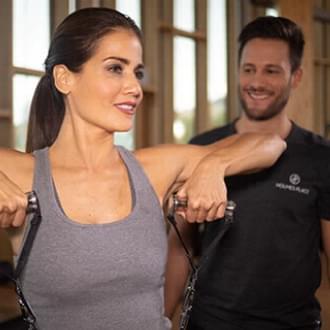 Personal Training - the importance of a personalised approach to fitness
A Personal Trainer can help to identify the best exercises and frequency to support people to reach realistic and achievable goals. Without this, people can not only waste time and money but also lose motivation. Here is what you can get with a personalised approach to fitness
Mehr