Suchbegriffe können jederzeit eingegeben werden
Salute the Sun – 10 Yoga life lessons to celebrate Yoga Day
Sun Salutation – Surya Namaskar – is one of the most essential Yoga sequences. A gentle transition of movements designed to be the best way to welcome a new day.
Mehr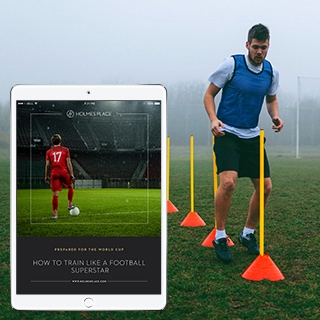 How to train like a football superstar
Workouts inspired in football to improve your strength, agility and speed. Here is how you take the cup in the 20th FIFA World Cup.
Mehr
Tricks to speed metabolism by MD Thordis Berger
These are the best tricks to speed metabolism and help you lose weight more efficiently by MD Thordis Berger.
Mehr
6 low-calorie, healthy ice-cream recipes that are totally delicious
Looking for some low calorie, delicious ice cream to indulge your sweet cravings? As you wish!
Mehr
The power of power-napping & how to do it properly
Power-nap! Should you be napping? A short afternoon snooze is like hitting the reset button in your brain - science says so. Here's why we should all be closing our eyes during the day...
Mehr
Yoga Mornings – Playlist
Easy like a Sunday morning... every day. "Sounds like" a soft awakening and the beginning of a wonderful day with our Yoga Mornings-Playlist.
Mehr