Suchbegriffe können jederzeit eingegeben werden
Pleasant pain: Why is the body sore after a Workout
Why is the body sore after a workout? Pain and pleasure is not a welcoming mix for most of us. But the blood-pumping, full-body post-gym ache? That's the good stuff. Here's why it happens.
Mehr
Triathlon Athlete Workout with Filip Szymonik
Triathlete and Holmes Place personal trainer Filip Szymonik in an exclusive interview. Check out his workout routine that will take you straight to the podium: open water swimming, running, cycling and gym circuit. Be inspired.
Mehr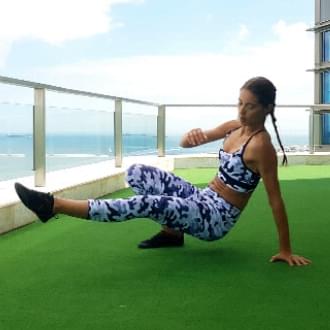 Seven-minute full-body workout
Busy day? Before you even consider skipping your workout, consider this: Seven exercises can tone, tighten and strengthen your whole body in just seven minutes.
Mehr