Suchbegriffe können jederzeit eingegeben werden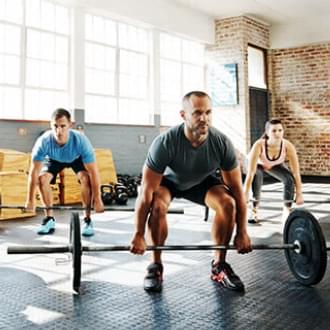 Will weight training burn fat?
Is it all about the cardio or will weight training burn fat too? We've got the facts on lifting and blitzing.
Mehr
Five minute plank full body workout: Get fit by standing still
300 seconds of your day is all you need to help you on your way to a stronger, toned body. Sound unbelievable? It's true - this short burst of exercise has proven results. Enter, the five-minute plank full-body workout.
Mehr
Six Reasons to Aerial Yoga
Yoga is renowned for stretching, relaxing and meditation. But the introduction of Aerial Yoga into your routine could help you reap even more rewards, both physically and emotionally.
Mehr