Suchbegriffe können jederzeit eingegeben werden
Ernährung
Individuelle Unterstützung
Die von den Holmes Place Experten entwickelten Ernährungstipps berücksichtigen Ihren Gesundheitszustand, Ihr Wunschgewicht und Ihre persönlichen Ziele und Vorhaben. Dadurch wird gesunde Ernährung einfach und abwechslungsreich. Erfolge sind garantiert!
Individueller Plan
Auf der Grundlage Ihrer Maße und Ihres Stoffwechselalters erstellen unsere Experten einen kompletten und ausgeglichenen Ernährungsplan der zu Ihrem Lifestyle passt und auf Ihre persönlichen Ziele zugeschnitten ist.
Individuelle Unterstützung
Ob Sie fitter werden, an Gewicht verlieren möchten, oder ein anderes langfristiges Ziel verfolgen, unsere Experten unterstützen und begleiten Sie in jedem Ihrer Vorhaben.
Enjoy the journey
Auf unserem Blog finden Sie gesunde Rezepte, Kochideen und viele Tipps und Tricks zu gesunder und abwechslungsreicher Ernährung.
Erfahren Sie mehr
Gut essen, besser leben
Wir sind uns alle bewusst, dass die richtige Ernährung der Grundstein eines gesunden Lebensstils darstellt.
How to Get the Perfect Abs - Fundamental Tips to Get you There
Straight to the core: learn how to target those abdominal muscles for a flat, toned stomach.
Mehr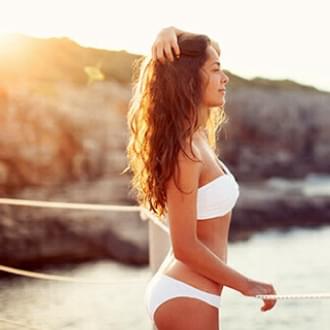 Beach Body: Meet the Brands Leading the Way for Body Positivity
Body positivity! After decades of advertising telling us that we need to change our bodies to achieve happiness, it feels like a breath of fresh air.
Mehr
Six nifty tips for beginner cyclists
Just starting out on your two-wheeled adventure? From where to buy your bike to the power of padded shorts, these handy tips will pave the way to cycling confidence.
Mehr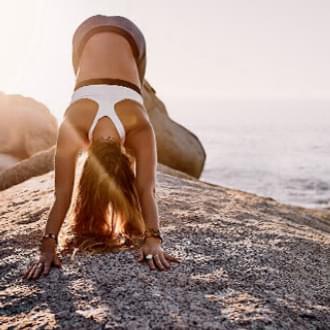 Summer Zen: How to fall in love with yoga and meditation
There are a multitude of reasons to fall in love with the ancient wellbeing practice. Here's why yoga is one of the best exercises you can do - and how to get started.
Mehr
How to workout at the beach
This exercise plan can be tweaked and adapted to your goals and overall fitness level. Workout on the go.
Mehr
How exercise tells the brain to curb appetite by M.D. Thordis Berger
Hunger is a complex phenomenon. Learn how exercise can help control appetite and how this supports your fitness goals.
Mehr