Recherche libre en tapant ici
How to Get the Perfect Abs - Fundamental Tips to Get you There
Straight to the core: learn how to target those abdominal muscles for a flat, toned stomach.
Plus
Six nifty tips for beginner cyclists
Just starting out on your two-wheeled adventure? From where to buy your bike to the power of padded shorts, these handy tips will pave the way to cycling confidence.
Plus
How to train like a football superstar
Workouts inspired in football to improve your strength, agility and speed. Here is how you take the cup in the 20th FIFA World Cup.
Plus
How to workout at the beach
This exercise plan can be tweaked and adapted to your goals and overall fitness level. Workout on the go.
Plus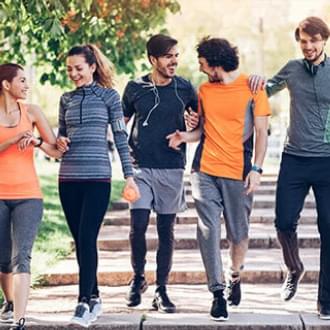 Can brisk walking get you in shape?
Not a fan of running? Not a problem. Find out if brisk walking alone can get you into shape
Plus
A beginner's guide to pull-ups - the best tips to pull it up
Pull-ups always have been, always will be, the ultimate super-move. Here's how to prepare your muscles and perform them properly.
Plus