Recherche libre en tapant ici
Entraîneur personnel
Soutien personnalisé et continu
L'entraînement occupe une place fondamentale dans un mode de vie sain. Trouver un expert pour vous guider vers vos objectifs est la façon la plus facile et la plus aidé de Profiter de l'Aventure. Ainsi, vous pourrez tirer le maximum de votre temps et de vos efforts.
Entraînements personnalisés
Notre Entraîneur Personnel créera un programme d'entraînement uniquement pour vous basé sur vos objectifs. Ce programme personnalisé, basé sur votre forme physique et vos antécédents médicaux, vous donnent de meilleurs résultats.
Conseils
Sous les conseils de nos entraîneurs professionnels, vous aurez les consignes pour faire chaque exercice de votre routine comme il faut. Ainsi, vous aurez non seulement de meilleurs résultats mais également moins de risque de vous blesser.
Rester motivés
Il n'est pas facile de rester motivé. Avoir des séances régulières avec nos entraîneurs personnels vous motivera pour continuer à vous entraîner et à montrer vos résultats et vos améliorations à votre Entraîneur Personnel.
Progrès et soutien
Améliorez vos résultats avec les Entraîneurs Personnels Holmes Place. Ayez de meilleurs résultats en moins de temps.
Que faire avec la graisse abdominale - pour MD Thordis Berger
All you need to know about abdominal fat... including how to get rid of it. Tips and advice by MD Thordis Berger.
Plus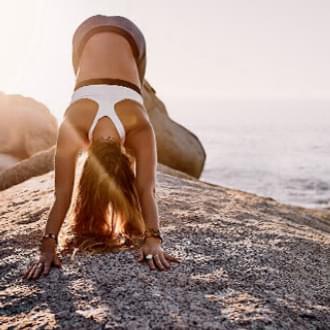 Summer Zen: How to fall in love with yoga and meditation
There are a multitude of reasons to fall in love with the ancient wellbeing practice. Here's why yoga is one of the best exercises you can do - and how to get started.
Plus
How to workout at the beach
This exercise plan can be tweaked and adapted to your goals and overall fitness level. Workout on the go.
Plus
How to Get the Perfect Abs - Fundamental Tips to Get you There
Straight to the core: learn how to target those abdominal muscles for a flat, toned stomach.
Plus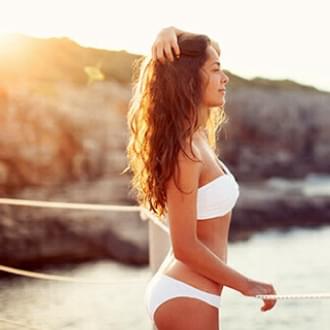 Beach Body: Meet the Brands Leading the Way for Body Positivity
Body positivity! After decades of advertising telling us that we need to change our bodies to achieve happiness, it feels like a breath of fresh air.
Plus
Six nifty tips for beginner cyclists
Just starting out on your two-wheeled adventure? From where to buy your bike to the power of padded shorts, these handy tips will pave the way to cycling confidence.
Plus