5 perfect Valentine's gifts for fitness lovers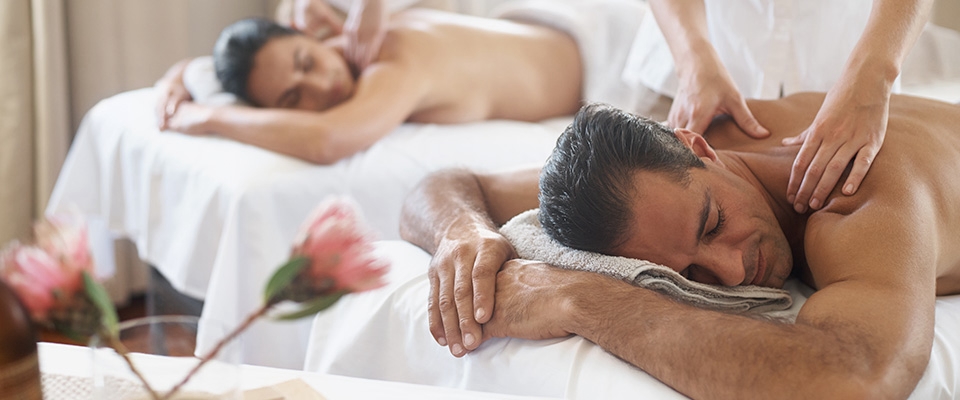 If you're pondering what to buy a fitness lover for Valentine's Day, look no further than gifts that whet their appetite for more physical action. Here are a few of our favourites:
1. For those who grind hard: Killer massage
You have two choices: you can learn how to give your other half a glorious massage just in time for Valentine's Day, or you can buy the gift of a professional muscle-melter. At Holmes Place, we've a number of beneficial massage treatments to treat the one you love this February 14. From the rejuvenating and rhythmic Li'tya Kodo to toxin-eliminating lymphatic drainage, a massage is an ideal mix of practicality and romance.
2. For the Yogi in your life: Meditation set
Sometimes, the best gifts are priceless. Where yoga is concerned, sharing a session with the one you love could be the best present you could give - deepening your practice and enriching your time together. But if you want to hand over something material, that's fine too. Upgrade your Zen Den with a new meditation mat and cushion - this super-soft meditation set from Lotus Crafts will make any Yogi more inclined to take up regular practice.
3. For your running buddy lover: Personalised marathon print
If you're often buying practical gifts for the runner you love, this time of year is a perfect chance to inject a little romance. If you're a runner yourself, escape to the country for a long weekend of trail running. Nothing beats a post-run high after a monster training session. But for something your partner can keep forever, treat them to a personalised print of a marathon they've completed from Not On The High Street.
4. For those who like to try new things: AntiGravity® classes
Swap the silk underwear for a silk hammock this Valentine's Day, with the gift of AntiGravity®. It's one of the hottest workouts of 2018, which involves a combination of pilates, yoga, dance and gymnastics - all while hanging from the ceiling. Try a class together - you'll both leave feeling lighter, bendier and taller - what's not to love about that?
5. For a partner who loves the pump: Powerbeats3 Wireless earphones
Ask any bodybuilder what irritates them during a workout and trailing headphone wires are sure to be on the list. Treat that special weightlifter in your life to a pair of wireless headphones and you're guaranteed an evening of love and affection. Powerbeats3 Wireless earphones by Beats by Dre are top of the game - there's no wire to yank on barbells or clothing, they boast up to 12 hours of battery life, and they're sweat-resistant too. Now all you need to do is create the perfect blood-pumping playlist for a steamy Valentine's workout.