Our services
Wellness & Spa
At Holmes Place, we encourage our members to make relaxation a priority, by dedicating exclusive areas in our clubs. Whether through our range of saunas, jacuzzis, themed relaxation rooms, hydrotherapy pools, or in massages and therapies – members enjoy both the experience and the benefits of relaxation.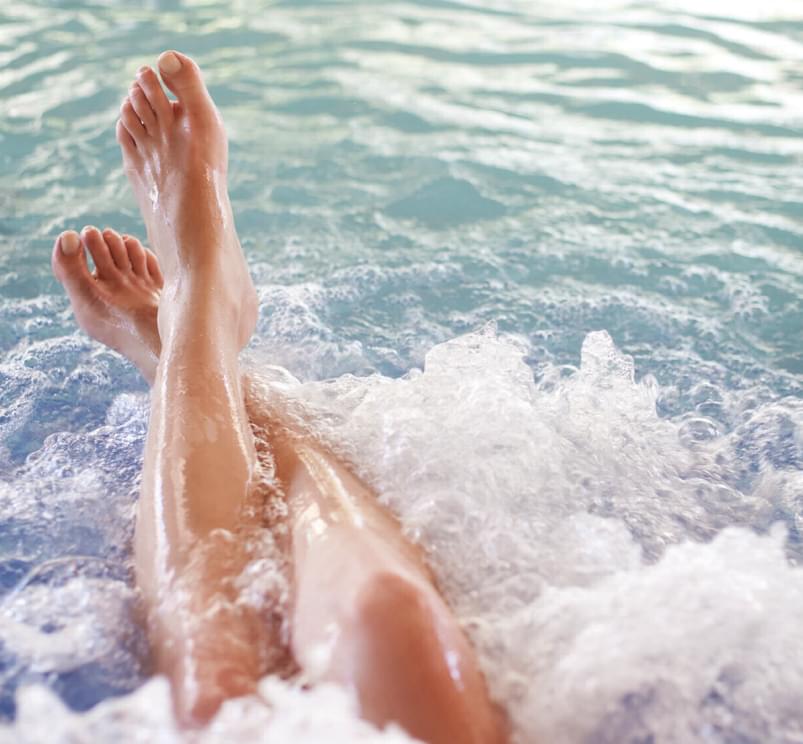 C/ Salvador Madariaga, 87 - S.S. de los Reyes
Madrid - Spain
| | | |
| --- | --- | --- |
| Hours | Freitag | 07:00-23:00 |
| | Samstag |  09:00-15:00 |
| | Sonntag |  10:00-15:00 |
| | Montag |  07:00-23:00 |
| | Dienstag |  07:00-23:00 |
| | Mittwoch |  07:00-23:00 |
| | Donnerstag |  07:00-23:00 |
Our services
Spa, massages and beauty therapies allow you to bring out your full potential, helping you to relax, look and feel amazing
RELAXATION LOUNGE
The relaxation lounge is a welcoming and calming space. Relax with an aromatic herbal infusion or water before and after treatment.
AQUA AREA
The Aqua areas of the Spa is inspired by ancient bath traditions and offer a complete sensory experience of detox, cleansing, revitalization and relaxation. It includes a hydrotherapy pool, Jacuzzi, sauna, steam bath, cold plunge, bucket shower, ice fountain, sensory showers, cooling walk and relaxation lounges.
CUTTING EDGE EQUIPMENT
Heated indoor swimming pool and natural solarium. Gym with cutting edge equipment to meet your goals, offering three different solutions to your fitness: cardiovascular, resistance training and functional training. Includes stretching area, private area for personal training clients, and an office for evaluation and training prescription room, so you can enjoy our selection of bespoke fitness programmes and classes to fit your lifestyle and goals.