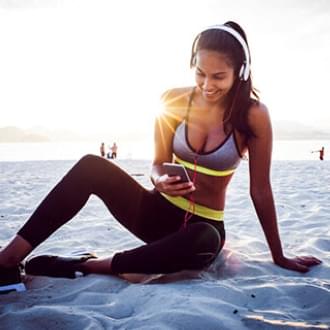 Ultimate summer sunset playlist
It's time to live the days that make the best memories with the right summer soundtrack.
Más
Lista de reproducción para salir a correr por la noche en verano
No hay nada como disfrutar del aire fresco de una noche de verano con una carrera liberadora. Aquí tienes la banda sonora para hacer que esta sensación dure.
Más
Ultimate Surfing Day Playlist
The ultimate surfing-day playlist is ready for you! Get your headset and board and prepare to hear the sound of the waves and feel the sunshine where ever you go
Más
Yoga Mornings – Playlist
Easy like a Sunday morning... every day. "Sounds like" a soft awakening and the beginning of a wonderful day with our Yoga Mornings-Playlist.
Más