Meet Adam Walker, the famous world swimmer!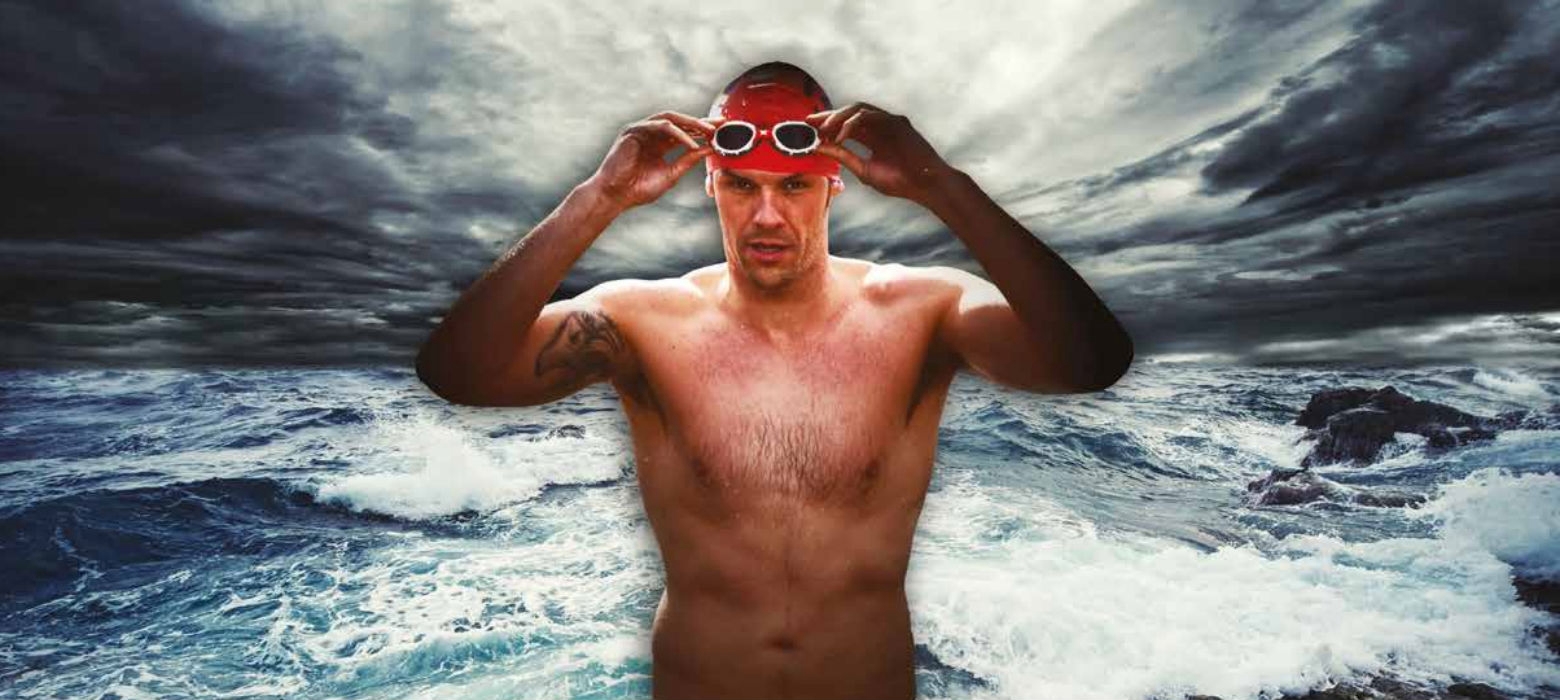 Read the amazing story of Adam Walker, the first British swimmer to swim Oceans Seven, who invented his own effective swimming technique, the "Ocean Walker Technique," and don't miss the unique opportunity to get to know him and train with him at Holmes Place!
In 2006 he boarded a plane for a family holiday to Australia and he watched an in-flight movie called "On A Clear Day", about a man who swims the English Channel. This movie inspired Adam to do just that!
He trained himself up having not swam for years, with no long distance open water swimming experience, having to get use to cold temperature swimming for hours without a wetsuit.
He swam the English Channel in 11 hours 35 mins. He ruptured his bicep tendon in the process and was advised to give up swimming by a specialist. As Adam didn't want to give up the sport he loved, he devised a new swim technique which worked with the body's natural range. It not only allowing him to continue swimming, it was also fast, efficient and saved energy. This became known as 'The Ocean Walker Technique' The technique became so effective, he decided to swim from Spain to Morocco and back again, breaking the British record one way becoming the first British person to achieve a 2 Way Gibraltar Strait crossing (Europe to Africa and back again!)
After completing Gibraltar Straits both ways, he decided to take on Oceans Seven. Which is swimming the toughest 7 ocean swims on the planet, arguably the hardest endurance challenge on the planet. Against the odds, his new front crawl technique 'Ocean Walker technique' saw Adam across another 5 channels. He now teaches people all around the world his revolutionary front crawl technique with amazing results. Adam said 'The stroke is so effective, it can change people's lives!'
Adam took a total of 7 years to swim all the 7 channels of the Oceans 7. He is the first and only British person to swim the 'Oceans Seven' and one of only 9 in the world. Some highlights include, being stung by a Portuguese Man O War in Hawaii (losing feeling in his spine and continuing over 17 hour's non-stop to swim 60 kilometres. He has also been tracked by Sharks, the most memorable being across the 35 kilometre Cook Strait in New Zealand where dolphins came to his aid to potentially protect him from a shark underneath him. (The video went viral it's currently on 5.1 million views)
Adam launched his book Man Vs Ocean which has become a best seller and is currently in 6 different countries. He is also a commentator, documentary host and has launched an acting career.
Here are Adam's Swims:
2008 – English Channel 35 kilometres (England/France) (11 hours 35 mins)
2011 – 2 Way Gibraltar Straits (Spain/Morocco) 35 kilometres (9 hours 39 mins)
2012 – Molokai to Oahu (Hawaii) 60 kilometres (17 hours 2 mins)
2012 – Catalina Channel (USA) 35 kilometres (12 hours 15 mins)
2013 – Tsugaru Channel (Japan) 30 kilometres (15 hours 31 mins)
2014 – Cook Strait (New Zealand) 34 kilometres (8 hours 36 mins)
2014 – North Channel (Ireland to Scotland) 30 kilometres (10 hours 45 mins)
DISCOVER THE OCEAN WALKER TECHNIQUE WITH ADAM WALKER!
Don't miss out on this unique opportunity to learn from one of the most successful open water swimmers in the world. Read more!
You can also follow him on Instagram adamoceanwalker!