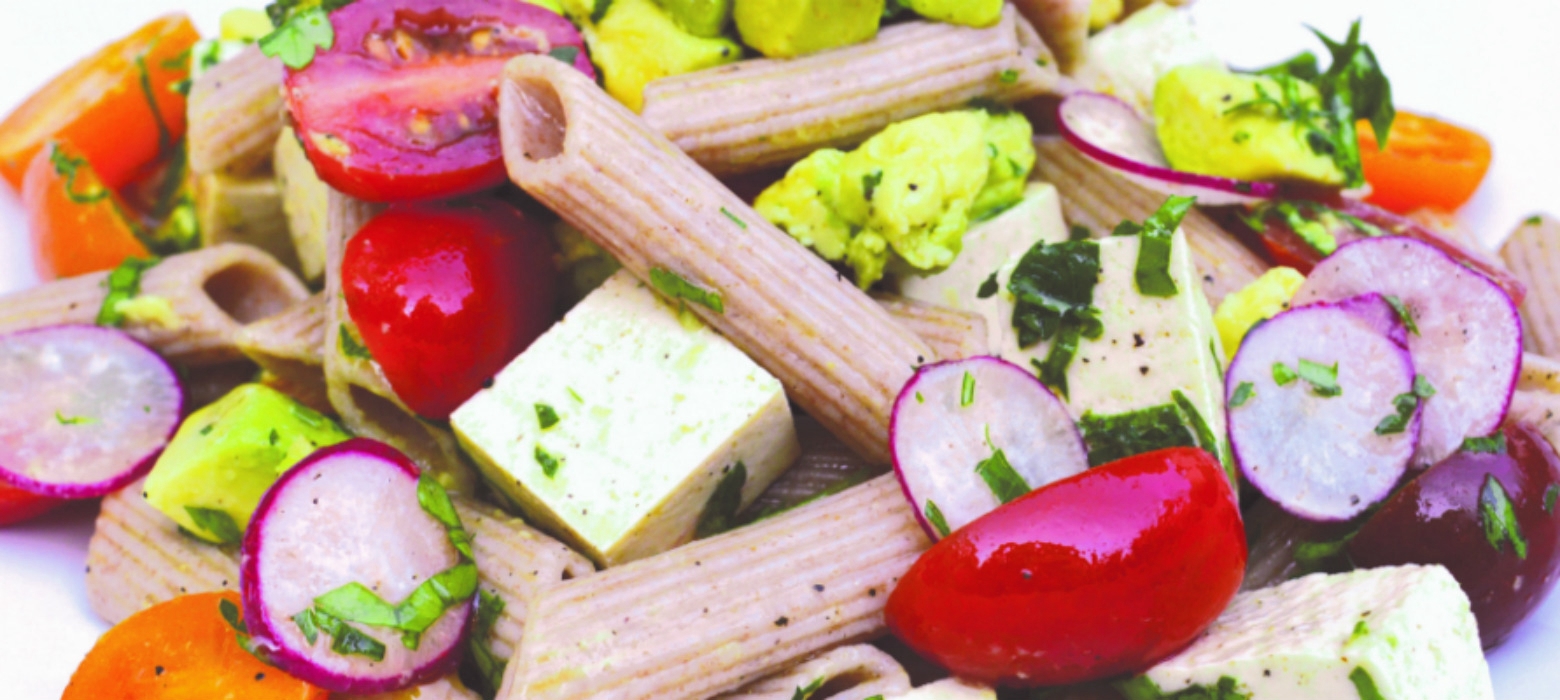 You can enjoy this nutritious and delicious Vegan salad at Holmes Place Cafés, throughout May!
Materials for 2 servings:
• 400 g cooked wheat noodles
• 150 g Tofu (substitute for soy cheese)
• 100 g avocado mature cleaned
• 150 g yellow, red and black tomatoes
washed and cut in the middle
• 2 tablespoons parsley finely chopped
• 30 ml extra virgin olive oil
• 30 ml lemon juice
• 1 tbsp. Dijon mustard
• salt and pepper freshly ground
PREPARATION
Boil the pasta in plenty of salted water, according to the time indicated on the packaging and strain it. Mix the olive oil, lemon, mustard, parsley and a little coarse salt to make the sauce. Cut the tofu and the avocado into cubes of 1cm. Put all the ingredients in a bowl and pour with the sauce.