Pregnancy and massage-how and when?
Mothers-to-be can and should receive massages during pregnancy. During the first trimester the massage can follow usual protocol and should be focused on providing wellbeing and relaxation.
From the second trimester the massage should be given to mother that lays on the left side in order to minimise the compression of the uterus. The massage will mitigate pain and relieve tension which is due to posture imbalances that put pressure on the neck and back muscles.
In the last trimester, due to the increased size of the foetus, pregnant women tend to twist their hips more and swing when they walk, altering the operation of the pelvic muscles. Due to the fact that many internal organs are pushed up and down, and the diaphragm works with less effectiveness, pregnant women at this point start to use neck and shoulder muscles to breathe, which can cause discomfort and thoracic symptoms. Massages can offer relief for these symptoms, as well as improve the venous return in order to prevent the creation of oedema.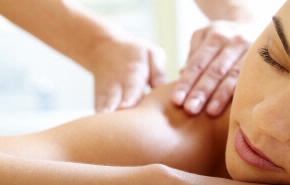 Recommended massages:
Therapeutical massage: from the second trimester. It relieves some common pains such as muscular contractions and sciatica. Also, in the third trimester this massage relieves discomfort caused by the weight of the foetus.
Circulatory massage: from the fourth month. It is used to prevent problems related to fluid retention.
Relaxing massage: stress or anxiety affect many women during pregnancy, but they can be eliminated or reduced. In the first trimester of pregnancy, the massage should be general and has to be addressed to provide comfort and relaxation.
Lymph drainage: for the last stages of pregnancy. It reinforces the immune system, eliminates toxins and improves the skin.
Feel free to chceck the available times at our SPA to book a massage or other relaxing treatment that suits your needs, and enjoy every moment of this unforgettable time which is your pregnancy.
Judith del Sol
Physiotherapist and Personal Trainer
Holmes Place Alegra, Spain