Our People Nikos Pallis - Maintenance Manager - Holmes Place Greece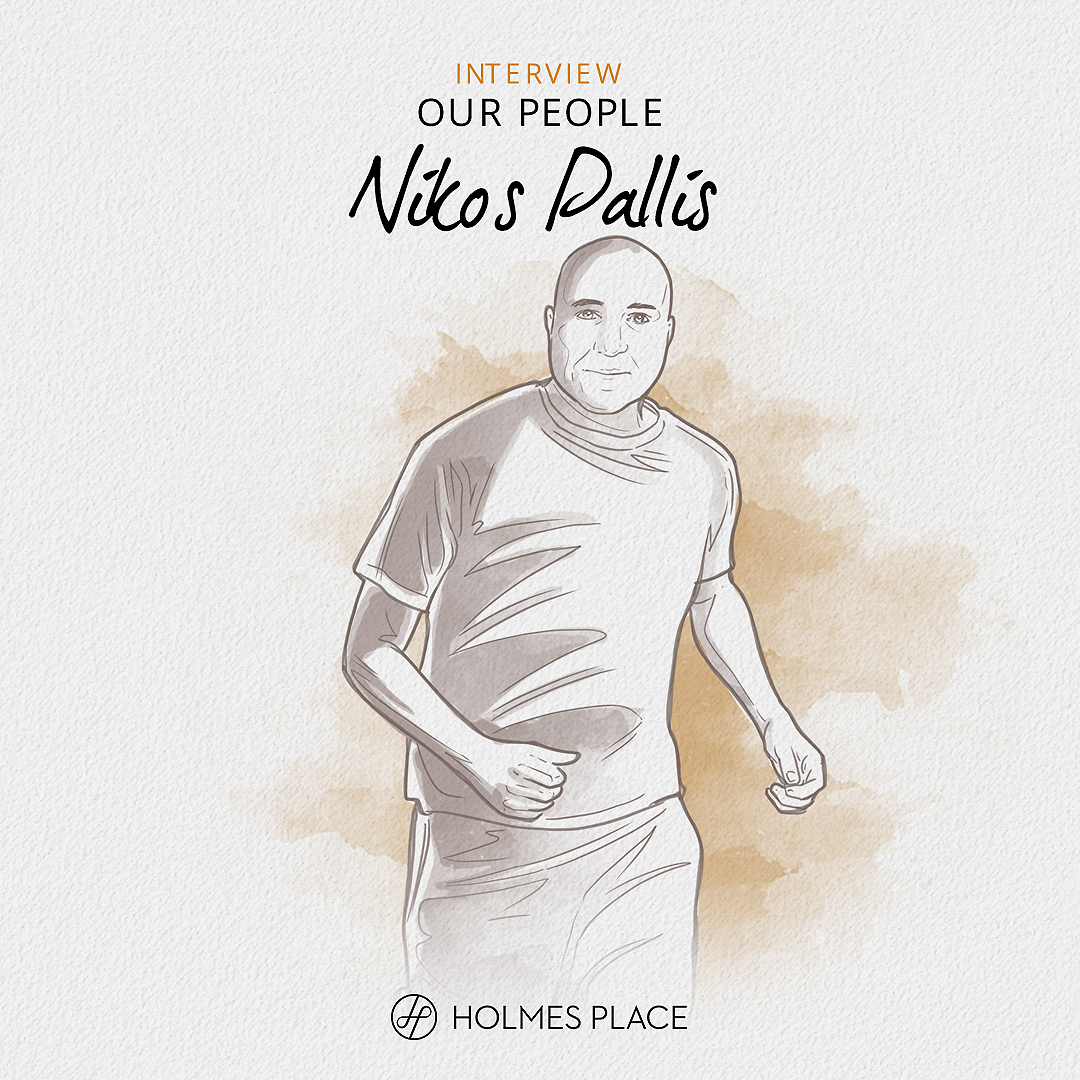 Nikos Pallis leads an inspiring journey with the perfect work-life balance. A proud father, a hard worker and a happy runner. Be inspired!
What is your passion and what do you love about it?
My life is divided into two major parts: my family and my work!
I am a proud father of four gorgeous human beings who every day do their best to consume my energy fully…
I am also a satisfied employee in Holmes Place the past 16 years; a place where I work hard to fulfil the demanding Maintenance Manager's agenda and where I gain the respect and the appreciation of my colleagues.
How did you begin and what stands out in your journey?
Being an active member in the sports industry is my only professional occupation the past 28 years; that is why I can feel so confident of my knowledge and abilities, and that is why my colleagues trust me. Nevertheless, I always keep myself updated on every new aspect concerning my field, in order to improve myself.
Most of my life I have been an amateur football player; football is the sport that motivates athletes both physically and spiritually and offers its followers great moments and strong emotions! After becoming a father I decided to spend all my free time with my children, so I gave up football. But working in such a beautiful and perfectly organised place made me understand that taking care of myself, my body and my health is also very important for me; I needed physical activities, so now I enjoy running and stretching!
What are your next goals?
My goals are rather simple:
I will continue working hard to keep both my colleagues and our members satisfied.
I will offer everything I can to my family, to keep us well and happy.
I will go on with my new hobby since I find running invigorating and helps me keep in shape.
See more from Our People here.