Escreva aqui para pesquisar em qualquer momento
Burpee, o exercício de fitness que não agrada a todos mas que é muito eficaz
Um exercício com alto grau de dificuldade e que reúne vários exercícios de fitness num só. Já conhece o Burpee?
Mais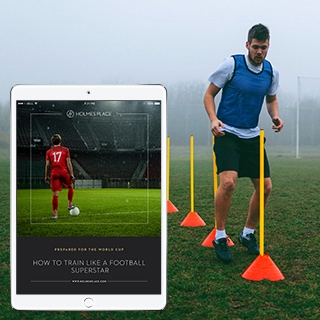 How to train like a football superstar
Workouts inspired in football to improve your strength, agility and speed. Here is how you take the cup in the 20th FIFA World Cup.
Mais
Tricks to speed metabolism by MD Thordis Berger
These are the best tricks to speed metabolism and help you lose weight more efficiently by MD Thordis Berger.
Mais
6 low-calorie, healthy ice-cream recipes that are totally delicious
Looking for some low calorie, delicious ice cream to indulge your sweet cravings? As you wish!
Mais
The power of power-napping & how to do it properly
Power-nap! Should you be napping? A short afternoon snooze is like hitting the reset button in your brain - science says so. Here's why we should all be closing our eyes during the day...
Mais
Yoga Mornings – Playlist
Easy like a Sunday morning... every day. "Sounds like" a soft awakening and the beginning of a wonderful day with our Yoga Mornings-Playlist.
Mais