Escreva aqui para pesquisar em qualquer momento
Burpee, o exercício de fitness que não agrada a todos mas que é muito eficaz
Um exercício com alto grau de dificuldade e que reúne vários exercícios de fitness num só. Já conhece o Burpee?
Mais
Pool workouts: full body pool exercises underwater fitness
As the days get warmer the pool becomes even more appealing. But it doesn't need to be all about swimming. Here are two workouts you can do at the pool. Dive into your best underwater gym circuit.
Mais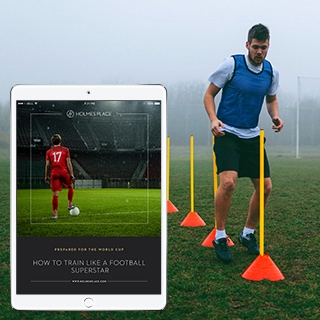 How to train like a football superstar
Workouts inspired in football to improve your strength, agility and speed. Here is how you take the cup in the 20th FIFA World Cup.
Mais
A beginner's guide to pull-ups - the best tips to pull it up
Pull-ups always have been, always will be, the ultimate super-move. Here's how to prepare your muscles and perform them properly.
Mais
Glute goals: 6 best exercises for bums and legs
Glute Goals: 6 best exercises for bum and legs. Tone, resize and feel great. From squats to lunges, bring these sculpting exercises into your fitness routine and start seeing results in your lower body.
Mais